Leading Off
Sorry, this isn't Episode 100, either. Yeah, we know it's getting ridiculous, but we promise, we've got an excellent reason. We're calling this one 99.999999999, so that we can make a BIG ANNOUNCEMENT about next week's Episode 100:
Monday, November 10, 2014, join Bird's Eye View for a live show at Dempsey's Brewpub and Restaurant. 
To maximize our Drink of the Week potential, our show will coincide with the start of Happy Hour (4:00-7:00). We would love for you to come join us for some drinks, and some O's talk, but we've got one more trick up our sleeve to entice you:
The Orioles have been kind enough to make some front office personnel available for interviews. That's right, come on out to listen to the people with real insight and valid opinion. It will be a nice change of pace.
We are very excited about this show – thanks to Dempsey's and the Orioles for their support. We want to thank you for listening to 100(+) episodes of this nonsense. Come out and let us thank you properly.
And with that, it's on to This Week on the Twitters (TWotT):
Ode to Car Talk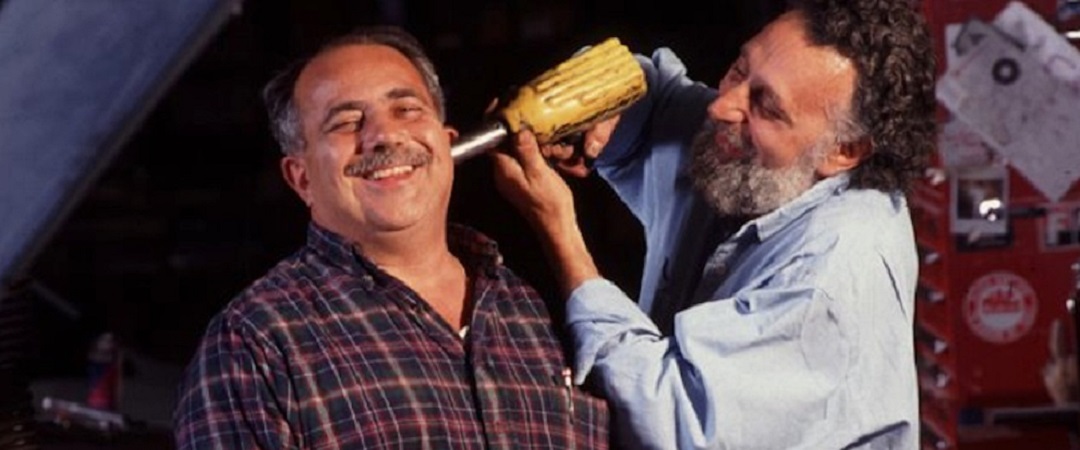 Today, we learned that Tom Magliozzi of Car Talk has passed away at the age of 77. Tom (and honestly, we're not sure – is he Click or is he Clack?) made a show ostensibly about auto repair meaningful to a lot of people who had no interest in cars. Instead, we all know the show was about relationship advice, making fun of your brother, and laughing until your sides hurt. Car Talk was a fun show, one with which listeners made a real connection. It did well all the things that we do badly. Here on Episode 99.75, we pay homage to Car Talk, with the help of Baltimore Sports Report Network sister-wives Alan Smith and Charlie Hoppes.
We hope you enjoy our tip of the cap to Tom Magliozzi. Be sure to check cartalk.com for loving tributes, and if you feel so inclined, his family asks that you remember him by making a donation to the Alzheimer's Association and your local NPR station. Come on folks, this is a way better reason than a tote bag.
Notes and Nags
Are you listening to the show on iTunes Stitcher? Are you subscribed? You totally should be! And while you're there, be sure to leave a review of the program. Love it? Hate it? Confused? Let us and other listeners know! As always, we appreciate the support.