Hopefully you didn't waste your time watching the Pro Bowl on Sunday night (don't try to convince me that it was better this season, I'll never in a million years watch), but if for some strange reason you were tuned in, you missed Ravens offensive lineman free agent Michael Oher and wide receiver Torrey Smith make a small cameo appearance in a 2 1/2 minute Pepsi commercial.
The spot was a spoof on the Super Bowl halftime show and featured Deion Sanders, Shannon Sharpe and Mike Ditka performing in an epic musical number for the Grammys audience.
Here's Matt Stafford and Oher in a Daft Punk-like getup.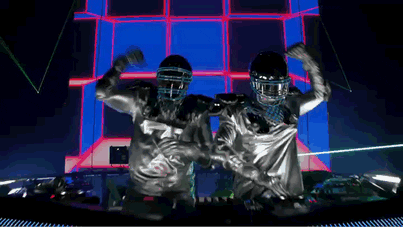 Glad I could be apart of the Grammys for just those few seconds!

— Michael Oher (@MichaelOher) January 27, 2014