Leading Off
Can we cover all this Orioles news in one podcast? The overflow of information is almost too much to take… OK, we jest. The Orioles have been quiet, we've heard nothing but crickets, as the natives get restless. Even those of us who agree that Duquette and company should not have overpaid to keep the pieces they let go are impatient. This season needs to start in a hurry!
Romeo Santos, Hall of Famer?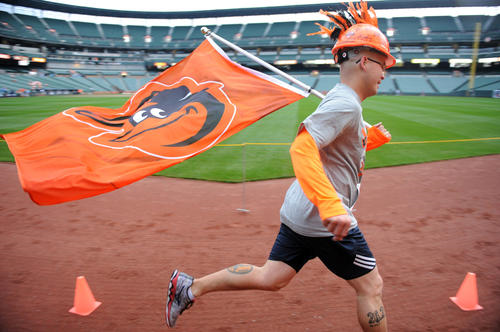 Scott gives this episode a real purpose, which is a rarity for BEV. After a couple of near misses in getting into the ESPN Fan Hall of Fame, we wondered – why can't Romeo Santos be recognized by the Orioles as a representative of the fans in this beautiful thing we call Orioles baseball? We've started a petition to get Romeo acknowledged by the team as a true "superfan" and awarded the Wild Bill Hagy award (which assures a a spot in the Orioles Hall of Fame). The award recognizes fans who have demonstrated an exceptional commitment in support of the team.
If you have ever sat with Romeo at Camden Yards, you know that this describes him perfectly. And believe us, beneath the charm of this superfan is a really great human being. Go out and sign our petition – let's get Romeo Santos recognized for what he is – this generation's embodiment of Wild Bill.
Ticket to Ride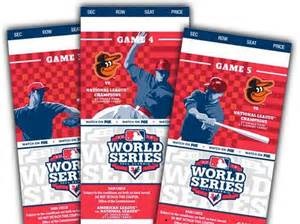 The Orioles are definitely doing something with their season ticket plans this year. When we talked to Greg Bader in November, he made it clear that the club was considering changes to the Orange Carpet benefits program. At the time, we assumed this was terrible news. After reaching out to the club, we have determined that they will no longer be offering the 13-game plan, though no details have been provided.
Usually, this is Jake's cue to jump on the soap box, but we're trying to take a more measured approach. Listeners might remember the way we ranted about the move to Dynamic Pricing, but that turned out not to be the price gouging sham we assumed.
Therefore, we're going to take a breath, and wait for the Orioles to announce their plans. Full disclosure: this could be a change for the worst, but we'll wait to hear what the Orioles have in store before freaking out. Just this once.
Blowing the Save
Most podcasts try to end on a high note – the perfect coda to a quality program. That's just not our style. Each week, we'll end on a weak note, blowing the save with an item that didn't quite fit into the episode, or something they simply need to get off their chests. It's our version of taking the ball and pulling a Kevin Gregg.
Notes and Nags
Are you listening to the show on iTunes Stitcher? Are you subscribed? You totally should be! And while you're there, be sure to leave a review of the program. Love it? Hate it? Confused? Let us and other listeners know! As always, we appreciate the support.