Leading Off
There are (Cap)10 days until Opening Day! We look forward to watching the Orioles run down the Orange Carpet, so that we can stop talking about what might happen and move on to talking about what did happen. Until then, all we can do is try to separate the noise from the facts. Hurry, baseball: we miss you.
Join us for The Drink of the Week. Don't forget to drink socially with us on Untappd.
This Week on the Twitters
Here is what is happening in the world of Orioles Baseball, in 280 characters, or fewer:
Well, it was fun y'all. KState may have won (50-43), but we hope to have won your hearts.

— UMBC Athletics (@UMBCAthletics) March 19, 2018
Orioles' Showalter on Judge recruiting Machado: 'I'm just glad they didn't catch Manny recruiting Judge' https://t.co/3KnTKMiYrd pic.twitter.com/FAHeNC9lbs

— Baltimore Sun Sports (@BaltSunSports) March 15, 2018
Tillman with a much easier second inning, 1-2-3 on 10 pitches. 31 his total through 2 IP. Funny, O's chances of being a decent and competitive team seem to rest on #30's shoulder.

— Stan Charles (@StanTheFan) March 19, 2018
Introducing our 2018 on-field caps and jerseys for MLB's league-wide initiatives, which will be auctioned for charity throughout the year. #Birdland pic.twitter.com/2PNOy01C5i

— Baltimore Orioles (@Orioles) March 19, 2018
MLB's new Independence Day caps have "We the People" underbrim. Nice idea, but Independence Day celebrates the ratification of the Declaration of Independence, while "We the People" is from the preamble to the Constitution (ratified 12 yrs after Declaration). Bad civics. pic.twitter.com/7Jqse81ogK

— Paul Lukas (@UniWatch) March 19, 2018
Minor leaguers are not interns or apprentices and they deserve a living wage. I wrote about this two years ago and it still stands. https://t.co/7igyrBOdT0

— Kate Morrison (@unlikelyfanatic) March 19, 2018
Predictions

It's that time again: we are terrible at making predictions, which means that we do it whenever we can. This instance of our lack of insight and baseless opinion is especially powerful. Each of us makes three bold predictions for the 2018 season, predicts the Opening Day roster, and a win/loss record for the team.
We would also like to hear your predictions for the O's for 2018. Tweet us @birdseyeviewbal with your #OsPredictions.
Ridiculous Rules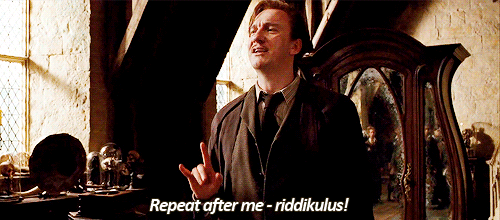 Major League Baseball just announced that they will try some new rules in the minors season, to ensure that games aren't too long. Or fun. Or too much like baseball. I'm not talking about the pitch clock, or any measure that aims to reduce a 3 hour game to 2 hours and 45 minutes. Instead, I'm referring to the rule that MiLB will play with this year in extra innings. To start each extra inning, a runner will be placed on second base.
Can we just talk about this for a second? What does that do to records? Is that an earned run, if it scores? If so – charged to who? I don't really care about the pitcher win, but consider this: a pitcher can come in for the 10th inning, throw one pitch, give up a single, and be charged with a loss. This is a fundamentally different paradigm. What does this do to more "elegant" stats. I mean, consider WPA! What becomes of all this?
But that's just hte minors. We won't have to deal with such stupid rules in the majors for quite some time. But it got us to thinking: if the Orioles play like a minor league team for the next few seasons, perhaps the Orioles ought to play with some modified rules – both during extra innings, as well as during regulation.
Blowing the Save
Most podcasts try to end on a high note – the perfect coda to a quality program. That's just not our style. Each week, we'll end on a weak note, blowing the save with an item that didn't quite fit into the episode, or something they simply need to get off their chests. It's our version of taking the ball and pulling a Kevin Gregg.
Your Turn
Love it? Hate it? Confused? Let us and other listeners know! As always, we appreciate the support.
Please leave us a review on iTunes and Stitcher. Get connected with us on social media, click below to find us on social media.