Leading Off
The Orioles played five games this week (fewer than usual) and only lost three of them! This is a solid week in the 2018 season. Look, we're not sure what else we can say at this point, and so we'll present you with a video of Rick Dempsey singing John Mellencamp "classic," Hurt So Good. Because, really, how else could you describe this season?
Join us for The Drink of the Week. Don't forget to drink socially with us on Untappd.
This Week on the Twitters
Here is what is happening in the world of Orioles Baseball, in 280 characters, or fewer:
The #Orioles have signed 16-year-old Dominican outfielder Isaac Bellony, a switch-hitter who is 6-foot-1, 180 pounds. He profiles as a center fielder. Bellony received a signing bonus of more than $200,000, which is more than any of the O's intl signings last period.

— Eduardo A. Encina (@EddieInTheYard) August 20, 2018
Fewest games played to reach 50+ GB – Divisional Era:

2018 Orioles – 122
1979 Blue Jays – 141
1998 Marlins – 157
1998 Devil Rays – 161

Obviously seasons have started at different times over the years, but O's first to get there before September in Divisional Era.

— Sarah Langs (@SlangsOnSports) August 18, 2018
#Orioles No. 4 prospect Austin Hays hit this two-run homer and went 4-for-4 last night with the @BowieBaysox. In eight games since returning from the disabled list, Hays has hit .364 with…
⚡️ two homers
⚡️ four doubles
⚡️ 11 RBIs
More: https://t.co/3R34hziS7s pic.twitter.com/iPOyuUjscu

— MLB Pipeline (@MLBPipeline) August 18, 2018
Manny Machado was traded by the Orioles a *month* ago and *still* has the most Orioles home runs (by 7) and the most Orioles RBIs (by 16). I don't know if this says more about how good he was the first half of this season or how abysmal the entire rest of the team has been.

— Hueroc (@guardian_hawk) August 20, 2018
Duquette: "John Andreoli is a versatile and dependable outfielder who can play all 3 positions. He possesses above-average base stealing, defensive and on-base skills." #orioles

— Roch Kubatko (@masnRoch) August 18, 2018
Around the Bases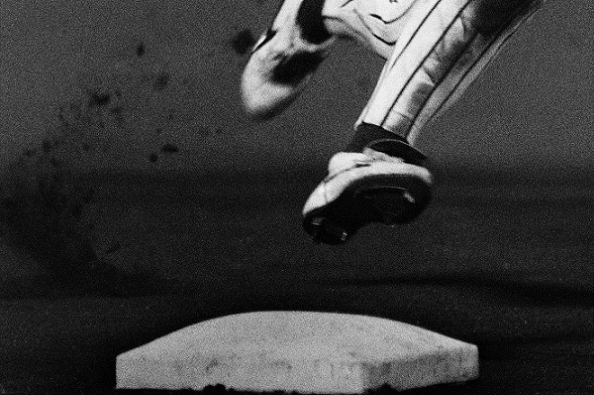 In an abbreviated week of Orioles Baseball, this is what you find when you go Around the Bases:
First Base
A discussion of Cedric Mullins, and whether his last week is sustainable, and what the ceiling for the Baltimore rookie might be.
Second Base
Alex Cobb had another good week. Is this a thing, or is it a mirage? Is Scott justified in referencing Ubaldo Jimenez?
Third Base
Is there anything to Fangraphs' suggestion that the Orioles would be better off with Rafael Palmeiro playing first base than they are with Chris Davis? We give this far more time than it deserves.
Home Plate
The Orioles sent a survey out to their season ticket holders, wondering what it would take to bring them back next year. Are the Orioles really listening, or is this lip service? And what can the Orioles do to bring their most important (financially speaking) fans back to the ballpark?
Not My Team

We've stolen from late night comedy, why not from public radio? "Borrowing" from NPR's Wait, Wait… Don't Tell Me, we play a game called "Not My Team," where we read three stories of sadness and ask you which is real, and which are fabricated. In 2018, it's difficult to tell the difference.
But we're not simply interested in your answer, we want you to contribute to the shtick. Sure, let us know which is the real story, but also give us your own "Not My Team" story, either a real one told in the most mean-spirited fashion, or a fake on that that sounds so convincing it would fit in with this 2018 nonsense. Tweet us your stories @birdseyeviewbal, using #NotMyTeam.
The Good, the Bad, and the Ugly

Who had a great week? Who had a tough week? Who made us ashamed to be Orioles fans? Find out in this week's GB&U. The guys run through their Good, Bad, and Ugly for the week.
Tweet us your selections @birdseyeviewbal with #OsGood, #OsBad, and #OsUgly.
Blowing the Save
Most podcasts try to end on a high note – the perfect coda to a quality program. That's just not our style. Each week, we'll end on a weak note, blowing the save with an item that didn't quite fit into the episode, or something they simply need to get off their chests. It's our version of taking the ball and pulling a Kevin Gregg.
Your Turn
Love it? Hate it? Confused? Let us and other listeners know! As always, we appreciate the support.
Please leave us a review on iTunes and Stitcher. Get connected with us on social media, click below to find us on social media.