Leading Off
Try  to contain your excitement, everyone: fake baseball games start tomorrow! The Grapefruit League season is upon us, as we try to adjust to post-Dexter-Fowler world.
Thanks to everyone who watched our episode preview on Periscope. Find us on Periscope – birdseyeviewbal. Each week, we'll broadcast an episode preview as well as the worst ideas that didn't make the show.
We start, as always, with the Drink of the Week. Make sure to tell us what you're up to via Twitter (@birdseyeviewbal), or on Untapped (jakee4025 and magn8606).
This Medical Wing
Ah, the Medical Wing. We almost forgot about this recurring segment. It's that point in Spring Training when we get to make woefully irresponsible health speculation. First up on the chopping block: Chris Tillman.
This Week on the Twitters
Ah! Twitter GIF search has found its way to my phone! pic.twitter.com/XB34t9vYUk

— Andrew Stetka (@AStetka) February 24, 2016
MASN and the Nationals go back to Court tomorrow. This article discusses the situation. https://t.co/WJqxA2pDGI

— Matt Perez (@FanOfLaundry) February 23, 2016
Was listening to the podcast when MLBtraderumors stuck the knife in Re: Fowler @BirdsEyeViewBal. You guys did it. You officially jinxed it.

— Alex Fast (@AlexFast8) February 25, 2016
One of the better parts of baseball season? @OBPApparel starts tweeting again

— danimal Ⓜ (@thetweetsofdan) February 25, 2016
Doctor 1: huh
Doctor 1: this shoulder isn't looking very Birdland
Doctor 2: stop trying to make that happen https://t.co/jQG4cMG0AM

— Jeff Sullivan (@based_ball) February 23, 2016
So long Taco Bell lineup. It was a fun 2 days.

— Eutaw St. Report (@EutawStReport) February 25, 2016
The Alibi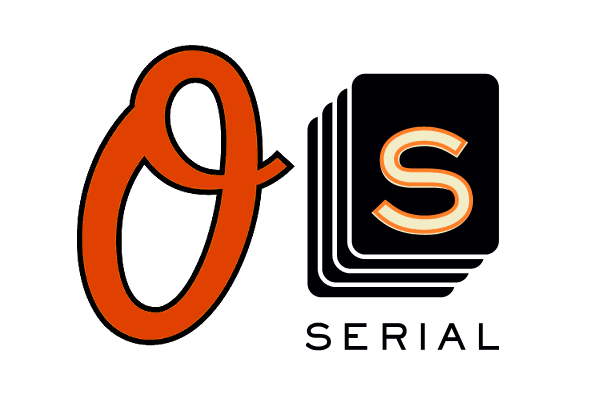 When is an agreement….final?  Does it end in a handshake, with some words, or just a feeling?
The Bird's Eye View Players bring you Orioles Serial – one story told a segment at a time. Here, we try make sense of the Dexter Fowler situation.
Media Mash-up
Longtime #Orioles broadcaster Fred Manfra will cut his schedule to 40-50 games this season. Jim Hunter will pair with Joe Angel on most.

— Rich Dubroff (@RichDubroffCSN) February 23, 2016
The Orioles media landscape is changing.  For better or worse?  Who should the Orioles be looking towards in the future to play a role within the TV/Radio media platform?
Blowing the Save
Most podcasts try to end on a high note – the perfect coda to a quality program. That's just not our style. Each week, we'll end on a weak note, blowing the save with an item that didn't quite fit into the episode, or something they simply need to get off their chests. It's our version of taking the ball and pulling a Kevin Gregg.
Your Turn
Love it? Hate it? Confused? Let us and other listeners know! As always, we appreciate the support.
Please leave us a review on iTunes and Stitcher. Get connected with us on social media, click below to find us on social media.