Leading Off
With about two weeks remaining until Opening Day, these are the times that try fans' souls. Can the Orioles get to April 4th without anyone getting hurt? And can the Orioles break the Grapefruit League record for ties?
Thanks to everyone who watched our episode preview on Periscope. Find us on Periscope – birdseyeviewbal. Each week, we'll broadcast an episode preview as well as the worst ideas that didn't make the show.
We start, as always, with the Drink of the Week. Make sure to tell us what you're up to via Twitter (@birdseyeviewbal), or on Untapped (jakee4025 and magn8606).
This Medical Wing
This week's Medical Wing has the following patients:
This Week on the Twitters
Schoop hits 25 dingers this year. Book it

— This is Birdland (@Os_Birdland) March 20, 2016
Hyun Soo Kim has been on base 11 times in the last 17 at bats. pic.twitter.com/yV28tYet1f

— Orioles Hangout (@OriolesHangout) March 20, 2016
Miss you, old friend. https://t.co/bkuRUkix2J

— BalSportsReport (@BalSportsReport) March 20, 2016
Clevenger was asked if O's and Mariners use data differently. "Definitely. It was more old-school in Baltimore…" https://t.co/K7XViKRcgh

— Matt Kremnitzer (@mattkremnitzer) March 20, 2016
That's nothing. Cal Ripken Sr let two of his actually play in games. https://t.co/3zY2eOFPRv

— Mike Bonsiero (@Bonzi777) March 17, 2016
The Sound from Nashville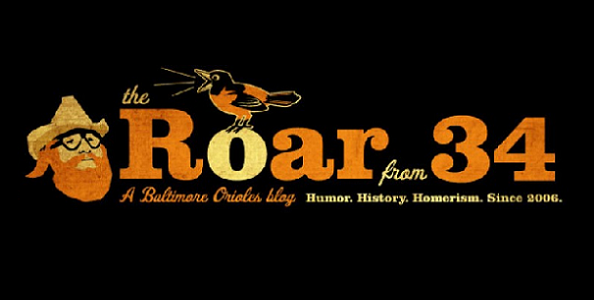 One of our favorite guests is Matt Taylor, who writes the Roar From 34 blog. Matt was kind enough to join us to discuss a couple of pieces he's written recently, and make a few bold predictions.
Check out his thoughts on starters' early struggles and a very "elite club" of homers and strikeouts, which lead our discussion on this segment.
Also check the blog, which is celebrating its 10th anniversary (!), and will be revisiting the 1966 season in its Flashback Friday features.
Lastly, Matt is an incredibly nice dude, and you can follow him on Twitter @roarfrom34.
The Good, the Bad, and the Ugly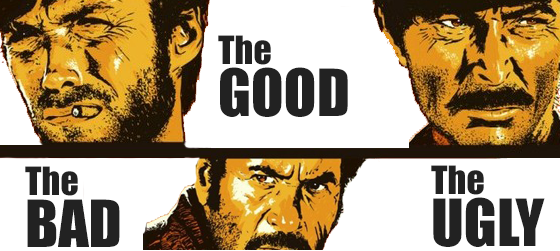 Who had a great week? Who had a tough week? Who made us ashamed to be Orioles fans? Find out in this week's GB&U. The guys run through their Good, Bad, and Ugly for the week.
Tweet us your selections @birdseyeviewbal with #OsGood, #OsBad, and #OsUgly.
Blowing the Save
Most podcasts try to end on a high note – the perfect coda to a quality program. That's just not our style. Each week, we'll end on a weak note, blowing the save with an item that didn't quite fit into the episode, or something they simply need to get off their chests. It's our version of taking the ball and pulling a Kevin Gregg.
Your Turn
Love it? Hate it? Confused? Let us and other listeners know! As always, we appreciate the support.
Please leave us a review on iTunes and Stitcher. Get connected with us on social media, click below to find us on social media.