"Gonzo goes the distance."
Miguel Gonzalez pitched a complete game shutout en route to an Orioles 6-0 win over the hapless Cincinnati Reds Wednesday night at the Yard. It was the first time Gonzo has had a complete game shutout in his career as he only gave up 4 hits, walked 1 and had 8 Ks. It was the 13th time the Reds have been shutout and the 3rd time in the last 12 games.
Since the All-Star break, Gonzo's ERA is 2.11 and now for the season he has a 3.38–the second best among the Orioles starters.
The offense, which leads MLB in HR's, supported Gonzo with 3 more long balls against Reds starter Dylan Axelrod. My boy, Johnny Schoop, blasted his second bomb in as many nights into the Reds bullpen. Schoop's latest blast was measured at 446-feet (seemed further to me in the stands), which is the longest hit at the Yard this season (according to ESPN Stats & Info).
"Nelson (Cruz) told me his was longer, "Schoop said. "But I don't know. We'll see which is the longest one."
David Lough also got into the act (yes David Lough) as he hit his 4th HR of the season and Chris Davis hammered an opposite field (great swing) 2-run shot as well. Schoop also had a 2-run double in the bottom of the 7th to round out the scoring.
With the series win in hand, the Orioles will look to their #1 starter, Chris Tillman (11-5, 3.36) to complete the sweep. Tillman allowed one run in a win vs. the Twins last Saturday, but only lasted five innings for only his 3rd non-quality start in the last 16 outings. Mike Leake (10-11, 3.33) will take the hill for the Red legs.
Orioles Magic Number is: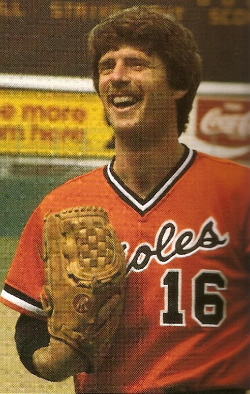 Baltimore Orioles
Baltimore Ravens