Now that we've all had a little bit of time to recover from the AFC Championship game, it's time to focus on the Ravens' offseason needs. With all jokes about Cam Cameron aside, the offense still needs work. On the defensive side of things, the organization needs to start preparing for absence of Ed Reed and Ray Lewis, however soon that may be. These technical aspects, along with a few other tidbits should be high on the Ravens' offseason to-do list… 
5) Find a wide receiver, like start looking now. Torrey Smith is great, fast, and will be even more explosive next season with a year and a full training camp under his belt. Anquan Boldin is good too, but they need a third desperately. Aside from the AFC Championship "drop" (we'll just call it that for now), Lee Evans was a letdown – with 74 yards, no touchdowns and only 4 receptions.
4) Figure out a way to not piss off the fan base and schedule some open practices. Ravens fans were in an uproar (and so were we at BSR) about the news that training camp was going to be closed to the public this summer. While Steve Bisciotti hinted at having an open practice at the Naval Academy in Annapolis, as well as the annual M&T open practice, fans still want to be given the opportunity to meet and interact with the players.
3) O-F-F-E-N-S-I-V-E L-I-N-E. We all saw how big of an asset Ben Grubbs was to this team when he was injured. As a free agent, the Ravens need to either retain Grubbs (which gets my vote), replace him with someone better than or equal to him, or fail. Matt Birk is also a free agent. Even if they keep Birk, a center will be needed sooner rather than later. Also, just for the record, I'm really tired of hearing "False start. Number 74."
2) Find a way to take opponents' eyes off of Suggs for like one second. Pernell McPhee showed up strong this season (especially for a rookie), Paul Kruger showed up a few times, but Terrell Suggs is the constant. Either these dudes have to step it up in the pass rush department, or they need to look elsewhere (or both). Because Sizzle needs to be able to sizzle, and scare the quarterback.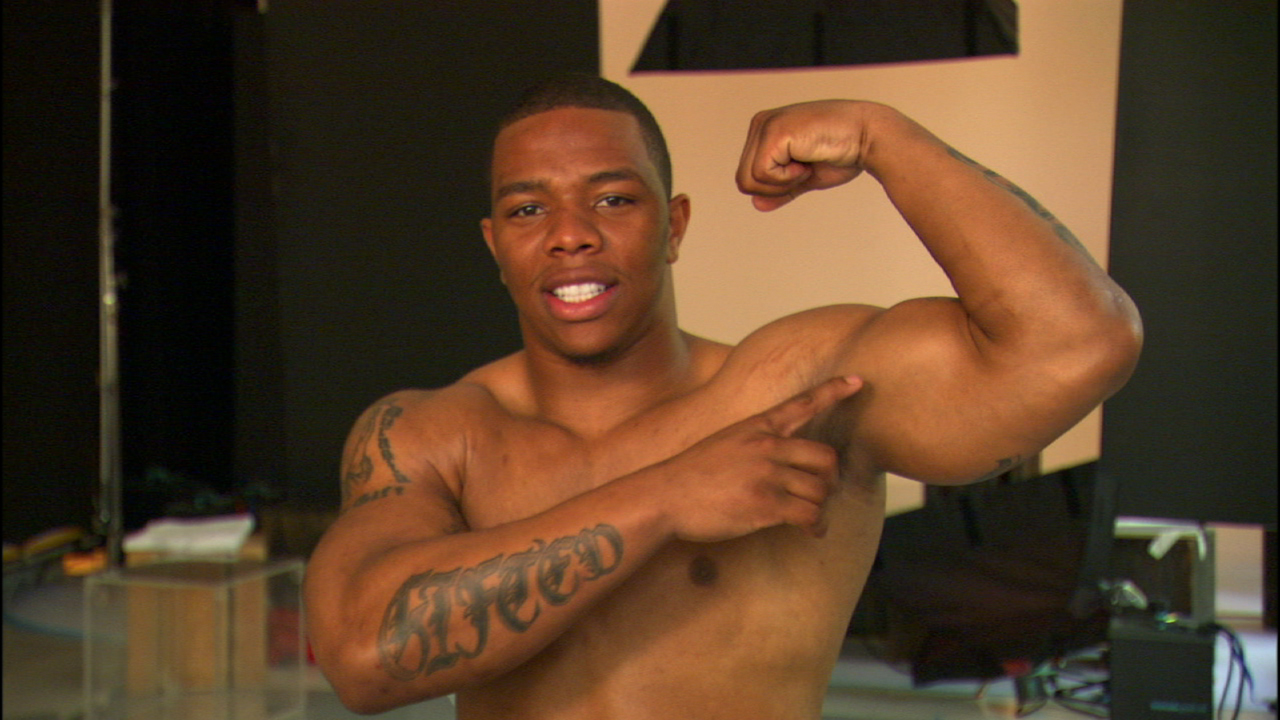 1) Pay Ray. No explanation needed.
As much as it hurts, to those of you who are watching the Super Bowl tomorrow – enjoy. Just think – next season, next season, next season…. football season is only about 30 Sundays away!
Are you on Tumblr? Follow the BSR Tumblr for more of Lindsey's opinions, daily round-ups, fan interactions, photos, and more. Follow her on Twitter @lindseyyok.