Leading Off
The Orioles did a thing, and enticed us to pull our head out of the sand! The signing of a new Executive Vice President of Baseball Operations and General Manager, Mike Elias.
Don't look now, but the Orioles did a thing, and it wasn't terrible.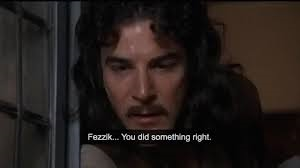 Join us for The Drink of the Week. Don't forget to drink socially with us on Untappd.
This Week on the Twitters
Here is what is happening in the world of Orioles Baseball, in 280 characters, or fewer:
Ask new O's EVP & General Manager Mike Elias anything today at 2:00 p.m. ET! pic.twitter.com/ZTu1HYkjOd

— Baltimore Orioles (@Orioles) November 19, 2018
We have some secret special quests for the 6th Annual #StayHungry Tailgate 11/25 hosted by @SimplyAJ10! Who else is joining us for Baltimore BIGGEST tailgate fundraising event!?!?

— BMORE Around Town (@BMOREAroundTown) November 15, 2018
I realized after 10 crayons that I didn't get the non-toxic ones

— Ryan (@ryguyblake) November 9, 2018
when you forget your Royal Farms pre-game coffee pic.twitter.com/xptvhnp2YE

— Connor Guercio (@connor_guercio) October 21, 2018
I'm really excited to sit on my couch and overreact to a rookie quarterback today. Should be fun.

— Andrew Stetka (@AStetka) November 18, 2018
Since Last We Left Our Heroes…

We spend some time talking about the things that have happened since we took a little break. And take it from us: the list of things that have(n't) happened makes a solid argument for us taking that break.
In the time since the Orioles' season mercifully ended, the O's have parted ways with a manager, made some minor roster moves, and watched former players play at the highest levels of the game.
It has been… unfun.
Walk With Elias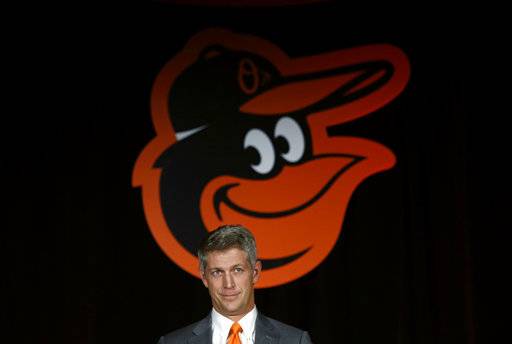 The Orioles named former Cardinals and Astros executive, Mike Elias, as their new Executive Vice President of Baseball Operations. Elias will have (stop me if you've heard this one) complete autonomy to make the calls for baseball operations. He's also devoted to bringing the Orioles into the modern era, focused on making analytics a cornerstone of the decision-making process. From statistical analysis to player development, the Orioles are about to do their best to become a functional baseball organization.
Weird, right?
We discuss the move, and squeeze every last drop of content out of this dramatic move, in an otherwise dead [pint in the baseball calendar.
Blowing the Save
Most podcasts try to end on a high note – the perfect coda to a quality program. That's just not our style. Each week, we'll end on a weak note, blowing the save with an item that didn't quite fit into the episode, or something they simply need to get off their chests. It's our version of taking the ball and pulling a Kevin Gregg.
Your Turn
Love it? Hate it? Confused? Let us and other listeners know! As always, we appreciate the support.
Please leave us a review on iTunes and Stitcher. Get connected with us on social media, click below to find us on social media.