Leading Off
With just two weeks to go before the start of the regular season, there are just a couple of things to take care in Spring Training. Like… who the heck is going to be playing on this club this year? After taking a run through the Medical Wing and the Drink of the Week, it's time for This Week on the Twitters (TWotT):
Is Brian Matusz the New Jake Arrieta?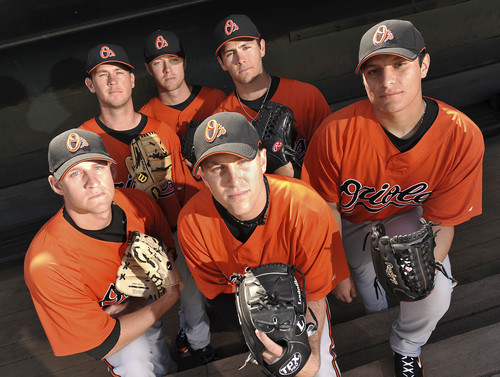 The Orioles are shopping Brian Matusz, and in doing so have given him waaaaay too many innings this Spring. If they can't move him, the club is going to have to ease off him, and let the other starters "get some work in." Matusz results have been pretty good. This leads to the question: could he be an effective starter in the majors?
Another former Oriole starter who didn't amount to much in Baltimore was Jake Arrieta. He had a stellar 2014… are there any similarities?
Backup Catcher Talk
Matt Wieters has officially been placed on the disabled list, and will likely miss Opening Day. Now what?! It's pretty clear that Caleb Joseph will take the lion's share of the starts in Wieters' absence, but who will back up the backup? The options come down to:
Steve Clevenger
J.P. Arencibia
Ryan Lavarnway
Once a backup backup is selected, the Orioles will have to decide how they approach Matt Wieters moving forward. Who has the leverage going into into the offseason negotiations?
Blowing the Save
Most podcasts try to end on a high note – the perfect coda to a quality program. That's just not our style. Each week, we'll end on a weak note, blowing the save with an item that didn't quite fit into the episode, or something they simply need to get off their chests. It's our version of taking the ball and pulling a Kevin Gregg.
Notes and Nags
Are you listening to the show on iTunes Stitcher? Are you subscribed? You totally should be! And while you're there, be sure to leave a review of the program. Love it? Hate it? Confused? Let us and other listeners know! As always, we appreciate the support.