Leading Off
Well, the Orioles have Spring Training win, so that's… something. And hey, Hyun Soo Kim has a hit. The Birds even have Pedro Alvarez (and yes, that means Scott's dark horse roster candidate is on the team). What's more, we're only 19 days away from Opening Day. Hang in there, Birdland – we're almost there.
Thanks to everyone who watched our episode preview on Periscope. Find us on Periscope – birdseyeviewbal. Each week, we'll broadcast an episode preview as well as the worst ideas that didn't make the show.
We start, as always, with the Drink of the Week. Make sure to tell us what you're up to via Twitter (@birdseyeviewbal), or on Untapped (jakee4025 and magn8606).
This Medical Wing
This week's Medical Wing has the following patients:
This Week on the Twitters
Duquette: @Orioles base goal is 90 W's & "were not there yet." Says still looking to improve roster after Alvarez "rigorous" physical exam.

— Mark Viviano (@MarkWJZ) March 8, 2016
Pedro Alvarez, on 105.7 The Fan, said he thought O's were joking at 1st when so many attended his presser. Was really moved by the gesture.

— Roch Kubatko (@masnRoch) March 10, 2016
Which National will be featured on the Sept. 9 bobblehead? You decide! Vote: https://t.co/PuaxJBTpxO #IBackTheNats pic.twitter.com/97jEJzO892

— Nationals on MASN (@masnNationals) March 10, 2016
Kim got a hit and we didn't lose. Progress! #OrangeSpring

— The Sunglass Guy (@OsSunglassGuy) March 10, 2016
Jason Garcia was optioned to Bowie and will be a starter there.

— Jon Meoli (@JonMeoli) March 14, 2016
The Phillies are going to love David Lough https://t.co/PJ8TNGpv7a

— OBP Apparel (@OBPApparel) March 14, 2016
How Deep Is Your Glove?
Matt Wieters gave fans a nice little scare this week, by being removed from a Spring Training game with elbow soreness. This may amount to nothing, but it got us to wondering: what does the Orioles' depth look like at the catcher position? Beyond that, what does the depth look like around the diamond? We discuss areas of strengths and weaknesses, and try to dispassionately determine how the O's stack up against the rest of the league.
Spring Training Update, with Ryan Blake
When you're sitting at home, waiting for the season to start, Spring Training can be the worst. It's fake baseball. And a lot of it sucks. But when you're there, it's amazing. We asked Ryan Blake to join us, and share his experiences from his trip to Sarasota.
The Good, the Bad, and the Ugly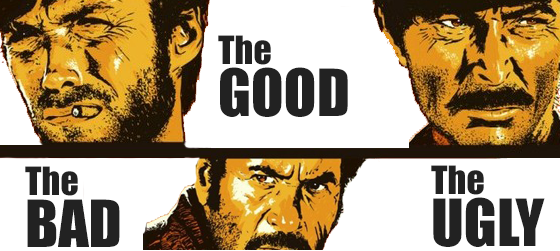 Who had a great week? Who had a tough week? Who made us ashamed to be Orioles fans? Find out in this week's GB&U. The guys run through their Good, Bad, and Ugly for the week.
Tweet us your selections @birdseyeviewbal with #OsGood, #OsBad, and #OsUgly.
Blowing the Save
Most podcasts try to end on a high note – the perfect coda to a quality program. That's just not our style. Each week, we'll end on a weak note, blowing the save with an item that didn't quite fit into the episode, or something they simply need to get off their chests. It's our version of taking the ball and pulling a Kevin Gregg.
Your Turn
Love it? Hate it? Confused? Let us and other listeners know! As always, we appreciate the support.
Please leave us a review on iTunes and Stitcher. Get connected with us on social media, click below to find us on social media.