Leading Off
Good thing nothing important happened this week, eh? Leave it to the Orioles to do something fun/exciting/terrifying the day after we record. We ended last week's episode by predicting that the O's were done making significant moves. We should have ended this episode by predicting we wouldn't win the lottery and retire to Sarasota.
Anyway, the Orioles played baseball this week (sort of), and made some roster moves. I hope your head has stopped spinning.
Join us for The Drink of the Week. Don't forget to drink socially with us on Untappd.
This Week on the Twitters
Here is what is happening in the world of Orioles Baseball, in 280 characters, or fewer:
My butthole has never been more clenched

— Orioles Fan Problems (@OriolesFanProbz) July 31, 2018
The Orioles are ready to, as Seth Rollins would say, burn it down. https://t.co/6LWfmH4lQl

— Dave (@baltimoredavey) July 31, 2018
Live look at Buck trying to make out a lineup and rotation now #Birdland #Orioles pic.twitter.com/BUpo3Rvjx8

— James White (@G4TOR24) July 31, 2018
I know this is the right thing to do, but man I feel like I'm going to vomit.

— Lila Shapiro-Cyr (@lilasc) July 31, 2018
My feelings about the O's at this minute are so cloyingly sweet that I half expect them to salt my caramel by getting Ian Desmond on waivers or something.

— Dan Szymborski (@DSzymborski) July 31, 2018
The Orioles did a pretty good job accepting that they needed to make some real moves and start playing internationally, so this is a win of a deadline for them. They might also lose more games than are actually on the schedule the rest of the year. Can you have a -.100 win%?

— Mike Petriello (@mike_petriello) July 31, 2018
This is a really weird position to be in as an Orioles fan. I'm cautiously optimistic that this organization is finally heading in the right direction. On the other hand, I'm extremely sad that everything has fallen apart. That's all I have to say right now. Go O's.

— Ryan (@ryguyblake) July 31, 2018
Ashes to Ashes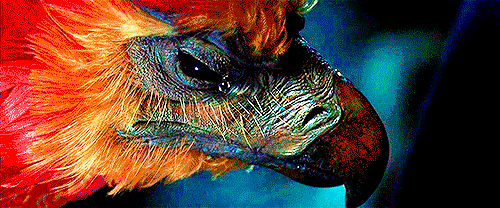 Scott wanders into Westoro for this week's commentary on the Orioles, and it goes over Jake's head. Welcome to Bird's Eye View. The Orioles are a dumpster fire. There was a fire sale, and we're all hoping that they will someday rise from the ashes. If we can mix our metaphors and references for a second, we're totally Wolverine in this instance: we just want Jean Grey back.
This is what happens when the Orioles are bad – we get worse.
But it might get better? Remember back to Episode 8 (man the sound was terrible), when we wondered aloud "Who the Hell is Steve Pearce?" The lesson reminds us that there may be more pleasant surprises on the current roster – not hope for the future, not for wins. But for entertainment.
Kids Cheer for Someone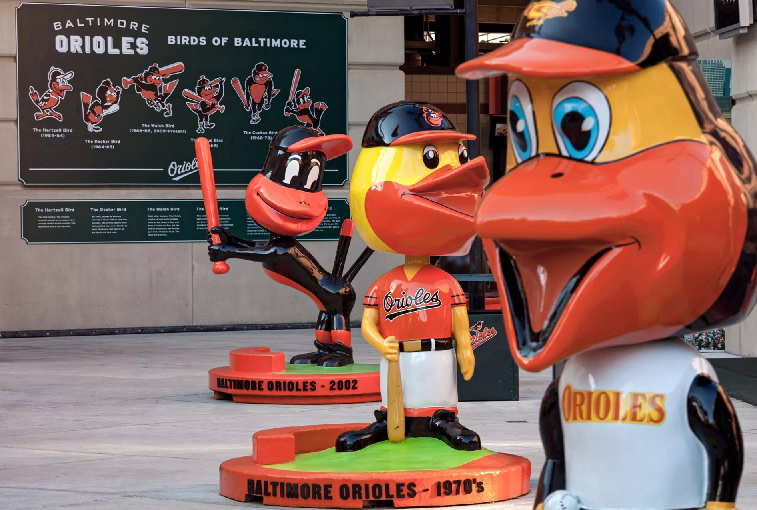 When the Orioles give away tickets to kids in the upper deck, they're going to have to get more creative. That's where we come in. We throw some ideas around for marketing gold. Will the Orioles be wise enough to bite?
Let us know what you think – tweet at us @birdseyeviewbal using #SectionName.
The Good, the Bad, and the Ugly

Who had a great week? Who had a tough week? Who made us ashamed to be Orioles fans? Find out in this week's GB&U. The guys run through their Good, Bad, and Ugly for the week.
Tweet us your selections @birdseyeviewbal with #OsGood, #OsBad, and #OsUgly.
Blowing the Save
Most podcasts try to end on a high note – the perfect coda to a quality program. That's just not our style. Each week, we'll end on a weak note, blowing the save with an item that didn't quite fit into the episode, or something they simply need to get off their chests. It's our version of taking the ball and pulling a Kevin Gregg.
Your Turn
Love it? Hate it? Confused? Let us and other listeners know! As always, we appreciate the support.
Please leave us a review on iTunes and Stitcher. Get connected with us on social media, click below to find us on social media.