This post originally appeared at at Bird's Eye View.
So it was foolish to think that #TheNickMarkakisWatch was over, eh?
Let's recap: Nick Markakis played nine pretty good years in Baltimore, mostly for pretty terrible teams. Nick was an incredibly popular player, and by all reports, great guy. A product of the Orioles system, Markakis made his home in Maryland, wanted to spend the remainder of his career patrolling right field in Camden Yards.
As so often happens in baseball, the business side of things got in the way of the story book ending. Markakis is disappointed with the way it ended. A lot of Orioles fans were disappointed with the way it ended.
"It ended" with Markakis and the Orioles failing to get a deal done, which led him to sign a four-year $44MM deal with his hometown Atlanta Braves. The deal, which has been labeled as one of the worst of the offseason, was struck before the Braves unloaded a ton of talent in what they're calling a "remodel," rather than a "rebuild."
Markakis, the Orioles, and Baltimore fans are rediscovering that, in baseball, breaking up is hard to do.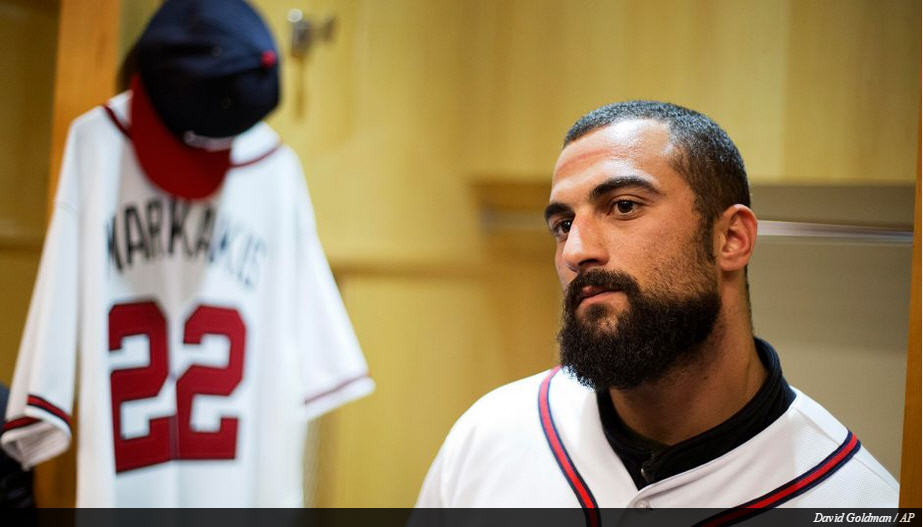 Now Markakis is locked into a long contract (possibly his last) on another rebuilding team, and his recovery from surgery – the Orioles chief objection to resigning the longest tenured Oriole – will likely keep him sidelined beyond Opening Day. You can imagine that he might be a little salty, which is probably where his comments to USA Today originated.
Don't believe a word they say… They can say what they want to make them look good. Don't believe anything they say. It's all B.S… But, things work out the way they do for a reason, right?
Yikes. Even for someone (like myself) who would have loved to see Nick Markakis remain an Oriole, bitterness is not a good look for him. In a media landscape that survives on vilifying via sound bytes, sometimes it's best to hold your tongue, and stick to the high road. Particularly considering Nick's "homecoming" series in Baltimore this July.
An important consideration here that will be lost by many fans is this:
None of this matters.
Despite his comments, Nick Markakis was an Oriole we all loved. Upon his retirement, he will return to Camden Yards to take his place in the Orioles Hall of Fame. And, just like yesterday, he is an Atlanta Brave.
Right or wrong, the Orioles chose to "go in another direction." That direction will become evident as Spring Training unfolds in Sarasota, and fans get a look at the 2015 squad that Dan Duquette and company decided was better off without Markakis leading off and playing right field.
That is what matters.
Spring Training is here. We don't have to focus on drama like this, because it's not the only news for baseball-starved Orioles fans. Sure, it's a tempting to weigh in, it's tempting to pick sides, it's tempting to get up in arms about this, but… it doesn't matter. Not to us. Don't feel the need to get spend a moment feeling anything about it.
And give each side a break, will you? Breaking up is hard to do. Give Markakis and the Orioles some time to get over the hurt feelings